About
BRIAN ZAHRA
Justice Brian K. Zahra was appointed by Governor Rick Snyder to the Michigan Supreme Court in 2011. In 2012, the people of Michigan elected him to a partial term, and he was later re-elected to a full term in 2014.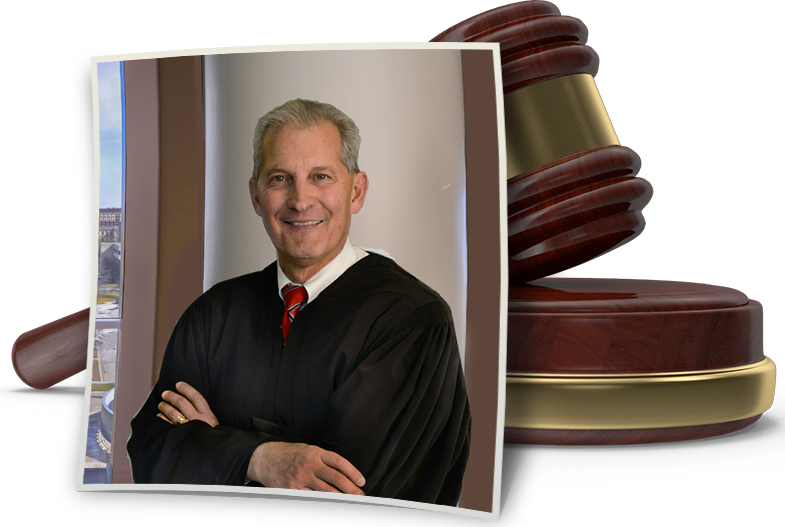 Justice Zahra received his undergraduate degree from Wayne State University in 1984. He opened and operated a small health and personal care retail store in downtown Detroit to finance his education and later opened a grocery outlet in Detroit with two partners.
In 1987, Justice Zahra graduated with honors from the University of Detroit School of Law. He served there as a member of the Law Review and as Articles Editor of the State Bar of Michigan's Corporation and Finance Business Law Journal.
Once he graduated, Justice Zahra worked as law clerk to Judge Lawrence P. Zatkoff of the U.S. District Court for the Eastern District of Michigan. He later joining and eventually became a partner at the Dickinson, Wright, Moon, Van Dusen & Freeman law firm.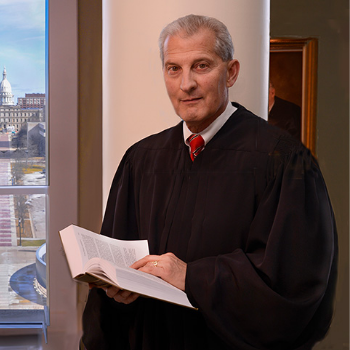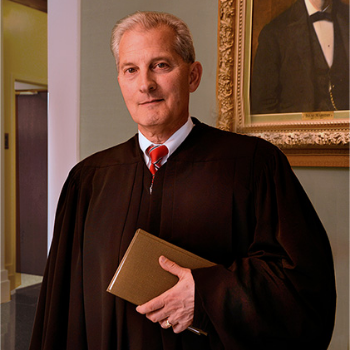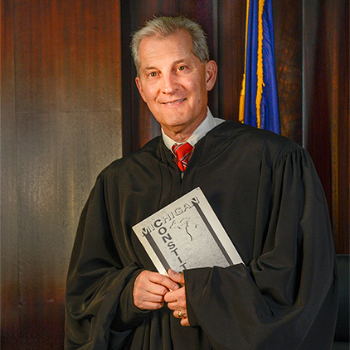 In 1994, Governor John Engler appointed Justice Zahra to the Wayne County Circuit Court where in 1996 he was elected to a six-year term. In 1998, he was appointed to the Michigan Court of Appeals by Governor Engler. He was elected to six-year terms in 2000 and 2006. From December 2005 to January 2007, he served as the Court of Appeals' Chief Judge Pro Tem.
Justice Zahra has served on many professional and legislative committees, including the Michigan Civil Jury Instructions Committee, the Circuit Court Appellate Rules Committee, the Domestic Violence Legislation Implementation Task Force, and the advisory committee for the Michigan Judicial Institute Domestic Violence Benchbook. He also served on the Michigan Board of Law Examiners.
In 2021, Justice Zahra was appointed chair of the Justice for All Commission, which is a diverse group of state leaders and access to justice advocates that work to improve access to the civil justice system. He also serves as the Supreme Court's liaison to Michigan Business Courts, which currently operate within 17 circuit courts.
Justice Zahra taught as a Senior Fellow of Law and Public Policy at the University of Michigan-Dearborn campus, and is currently a Distinguished Fellow at Hillsdale College, Hillsdale, MI. He previously served on the adjunct faculty at the University of Detroit-Mercy Law School and the Michigan State School of Law.
As an active member in many civic and charitable organizations, Justice Zahra has been involved with the Boys and Girls Clubs of Southeastern Michigan, Kiwanis Club International, Leadership Detroit, the Knights of Columbus, the Maltese American Community Club, and is a former officer of the Maltese American Benevolent Society.
Justice Zahra is a former board member and officer of the Catholic Lawyers Society. He is a former officer of the Federalist Society, where he currently serves as a member of the Advisory Board to the Michigan chapter. He also serves as the judicial advisor to the Hillsdale College Federalist Society Chapter.
Justice Zahra and his wife, Suzanne, reside in Northville Township where they are raising their two children.